I hope you've all had a lovely Easter weekend, Christians, heathens and others alike! I've spent a few days in the countryside, in my parents' summerhouse, enjoying good food, board games and good company, but only semi-decent weather.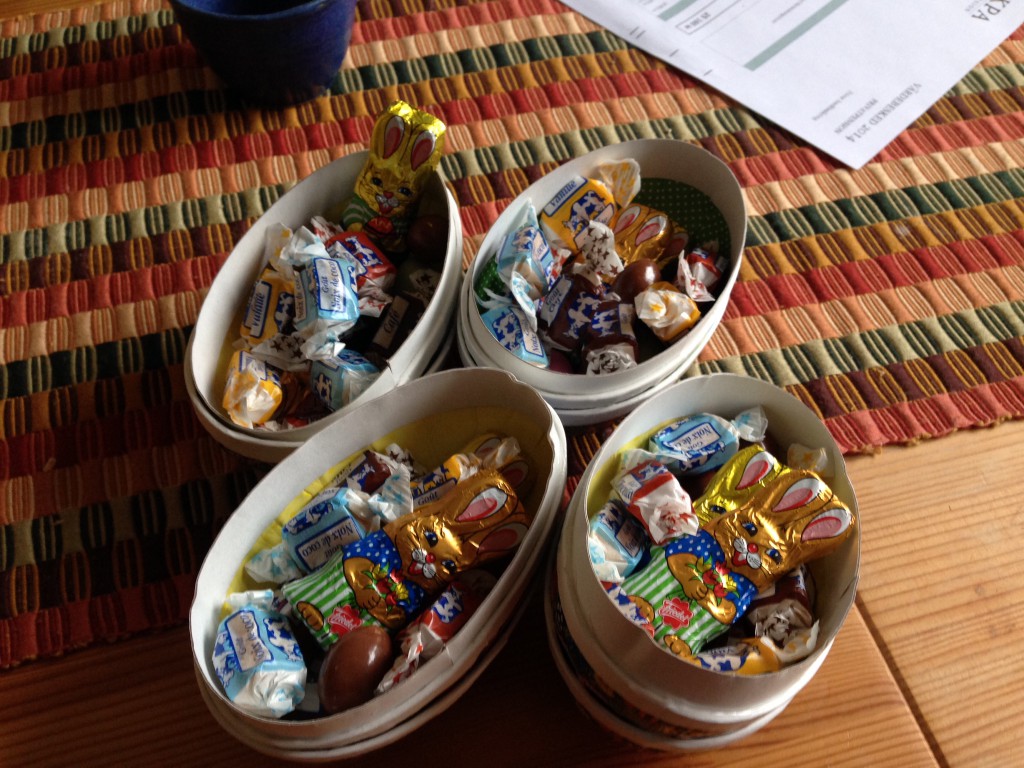 As I normally do, I slightly overestimated how much writing I'd get done while away. Or rather I underestimated how much time socializing takes and just how sleepy holiday food  and drink makes me. It's also been a little harder to make headway on this project than I expected. There are two main reasons for this. First of all, I didn't plan this project as much as it needed so I keep getting slowed down by having to make decisions about various details. Secondly, this is a relatively new idea. I'm quite used to working with characters that I've "known" for ages, so it's a bit of an odd experience to now be working with "near strangers".
These things combined mean that I am currently at about 7.5k for Camp NaNoWriMo even though I should be at 10k by now. Still, that's not terribly far behind. I do have a large-ish freelancing thing to do this week, too, but I should still be able to at least somewhat catch up. Then I can always catch up fully next week, during which I will:
Keep doing Camp NaNo. I would really like to hit 20k but since I have this freelancing project thing my goal will be 17k instead.
Actually look into the Print-on-Demand thing. For realsies this time.
And that's it. Yup, just two bullet points. That's Camp-season for ya!