The Orryn Novellas are a series of shorter stories set in a fictional dystopian world called The Following, in which a large, powerful entity has (more or less) complete social, economic, military and religious power over planet Earth. The books explore issues of family, trauma, memories and identity.
Going Home (Book #1)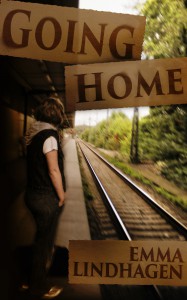 Orryn ran away from home as a young teenager. After years spent trying to forget, she is forced to face the memories she's been hiding from.
Thea never understood why her sister left. Her childhood was happy and she lives her adult life surrounded by people she loves, but she never stopped wondering.
When the two sisters meet again, a struggle to mend the bond they once shared, and reconcile their differing memories of their childhood, begins.
In a world where blending in is valued above everything else, scars can be a dangerous thing to show. After years of drifting and hiding, Orryn returns to her homeland and must choose between baring her scars and losing her sister a second time.
Going Home, the first book in the Orryn novella series, was Emma's debut novella and first self-published book. It was released on 11/12-2014. You can read excerpts from it here and here.

You can buy Going Home in the following places:
 Reviews
"One of the things I loved about Lindhagen's novella is the word building behind the tale.[…] In this novella, this world flows seamlessly with the lives of Orryn and Thea.  You never forget that the central point of this novella is the relationship between Orryn and Thea; however, you also never forget that they live in a different world with strict rules and where anyone deemed different will have to continually look over their shoulder.  The world Lindhagen creates is scary and troubling, and the readers are left as equally interested in the dystopian world as they are in the reasoning behind Orryn's disappearance from her family." – Love Books and Blush
Dress Rehearsal Rag (Book #2)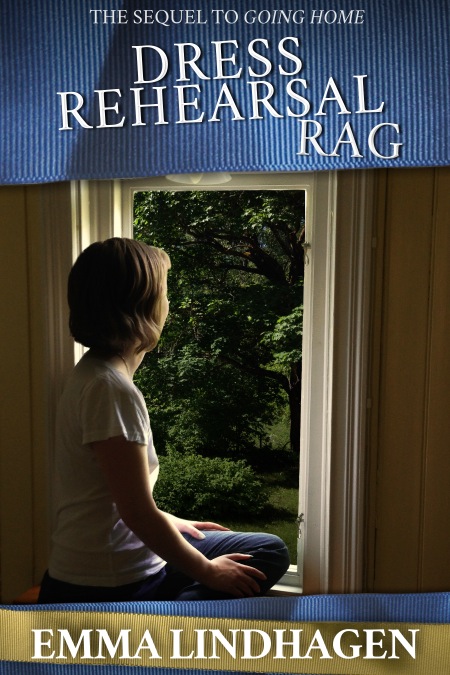 Orryn has a room of her own, a part-time job and, for the first time in her adult life, real friends. If not for her sister's constant attempts to get her to spend time with her newborn nephew and her new roommate William's unsettlingly pleasant company, she would be quite at peace. When wardens, officers of the dreaded morality police, arrive in their rural neighborhood for a surprise inspection, the entire group is reminded that their safe haven isn't as safe as they'd like to believe.
"Dress Rehearsal Rag" is the sequel to "Going Home" and continues to tell the story of Orryn and the others' life at the commune.
Dress Rehearsal Rag is the second book in the Orryn novella series and was published in June 2015. You can read an excerpt from it here.

You can buy Dress Rehearsal Rag in the following places: