That's right, they're here!! Behold!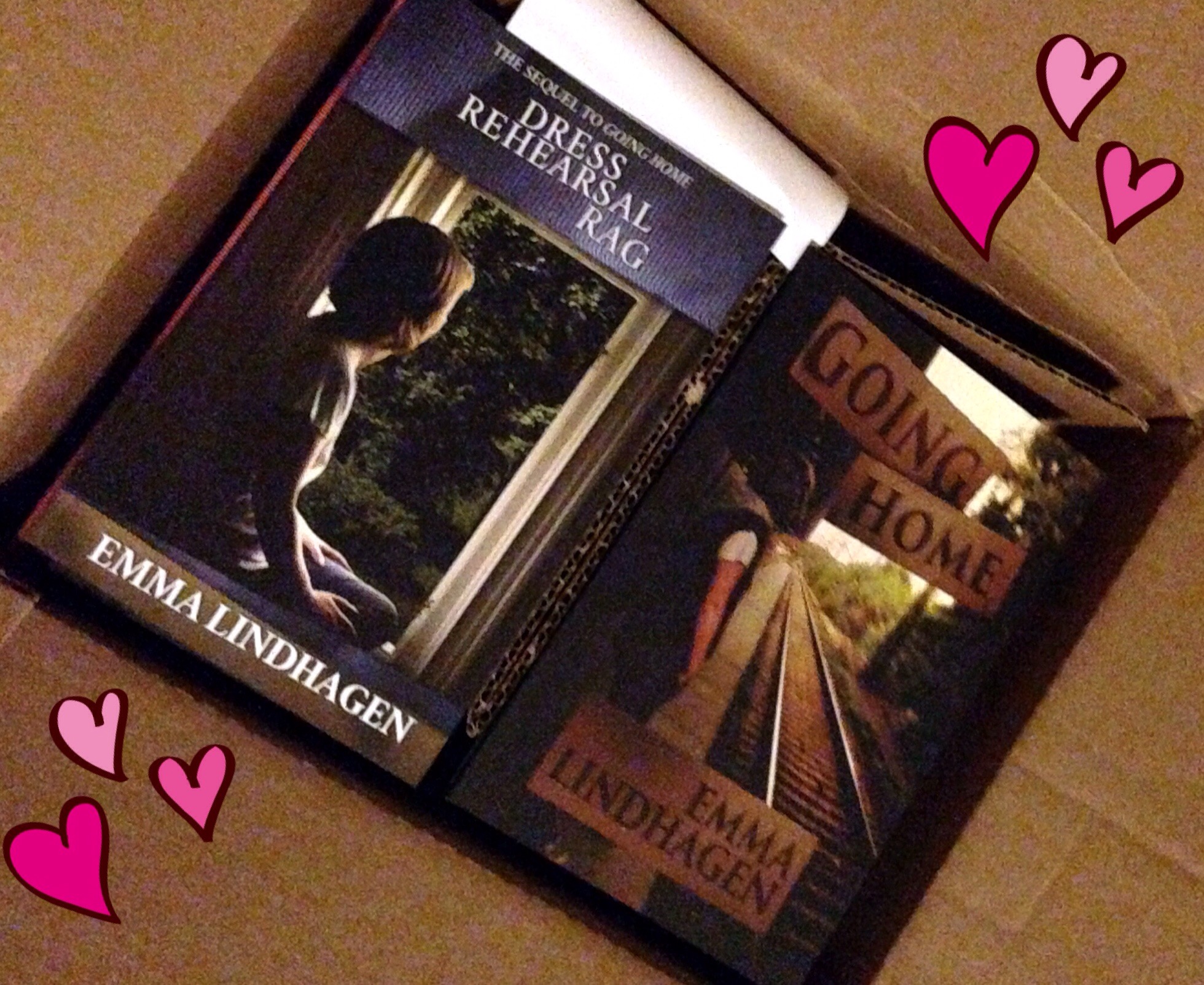 Aren't they pretty? Potato-quality photo aside, I'm really happy with the quality! The books arriving was just one aspect to a really good week. I had some good personal news, got some great progress with some life my projects and enjoyed quality time with my boyfriend, my parents and my bestie and her (hilarious) 18 month old.
During the week, I:
Worked on Erziyye's currents. I didn't finish it because I actually only got to it today, but I sure had fun working on it!
Got some great progress with my NaNo worldbuilding. I'm so excited for it to be November, can't wait to work on it!
Totally neglected my blog :p
Wrote 5 posts for Blog Ahead!
Finished reading through the MS… And realized it's actually not a finished story and needs more drafting. Whoops! I don't know how I could think it was done, but sometimes the end of nano does funny things to your perception.
Prepared for the giveaways (yes, there'll be two instead of one) that I'll be hosting. More info at the end of the month.
This week the plan is to:
Finish the worldbuilding for NaNoWriMo and start in the outlining.
Update the ebook version of Going Home, since I hadn't paid for proofreading for the initial version but did so for the paperback.
Write at least 7 more blog ahead posts.
Put up a review/article on hubpages.
Finish my currents for Erziyye!
Post the regular  blog posts I neglected the past week.
Now, ladies and gents and others, it's time to catch some Zs. Oh and, don't forget you can order my paperbacks yourselves from Amazon!