I haven't had time to do much worldbuilding since last week because I was away for the weekend, but I did manage a bit of progress. I feel I'm getting close to being done enough with my map to transfer it to a digital medium and start adding colors and textures. Exciting!
Tonight, I worked a bit on a series of islands: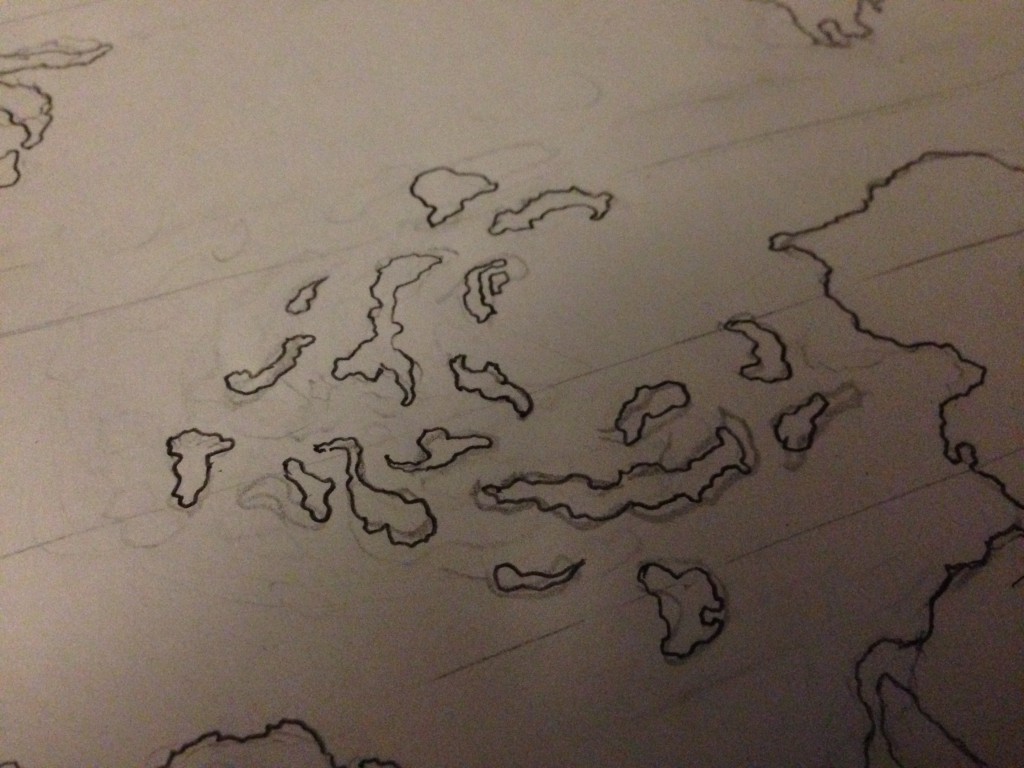 I'm actually terribly excited about these because I have a story idea I just adore that will take place in this part of the world. I'm a bit concerned I've made them too large, though. I'm going to spend some time studying islands on Earth and then see if I want to chop them up into smaller islands.
And just for fun, here's my map as a globe. You may need to go into Options and turn down the light intensity a bit to be able to see anything, as it's really bright. I really look forward to using this website once my map is in color. It's gonna be very cool!