Hey guys, look what I made!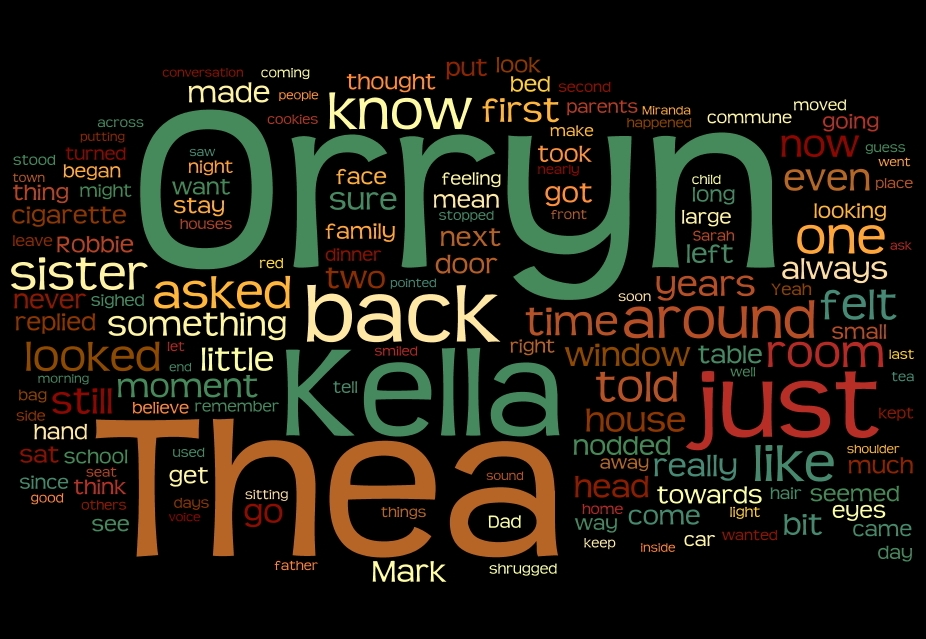 It's a word cloud made with the full text of Going Home. I'm going to print and laminate it and put it up somewhere in my flat. I sort of want to do this with all my future books. I think it's just a fun way to sort of commemorate the occasion! Just wanted to share it with you guys. I made it on Wordle.net.
By the way, did you guys know that I have a newsletter now? If you want it, just sign up using the little box in the right side menu. Don't worry, I won't spam you with things. I plan to just send a monthly update on my books and projects. Sign up!