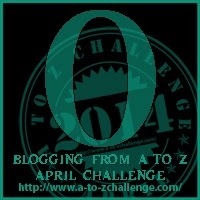 I've always been into organizing. I don't just mean that I've always been good at it, but that I've always found it to be enjoyable in some way. My parents have told me that as a toddler, I could spend hours arranging the plastic containers in the kitchen (you know, Tupperware, empty ice cream bins, that sort of thing) along the table according to size. I don't remember that myself, but I vividly remember being about six and spending time organizing my mom's necklaces. I'd organize them according to material, and then I'd start over and do it according to color.
As an adult, my love for organizing has stayed strong. I think it's partly the reason why I'm good at my job, which includes such things as scheduling. Scheduling can be frustrating but at the same time I find it… well, fun. It's bizarre but it's true. Still it doesn't beat organizing actual, physical objects. I find that to be very relaxing, a sort of meditation. In fact, on days when I'm feeling anxious and can't settle down I often find myself thinking "if only I had a mixed bag of beads or a heap of bokmärken (paper scraps for collecting or crafting, sometimes called "Victorian scraps" in English and often collected and played with by young girls in my country, click here for examples) to "play with" tonight". This is part of the reason why I enjoy buying "mixed lots" of things. It's like two gifts in one: I get stuff, and I also get to organize stuff!
The only problem, as I see it, with having organization as a pastime is… Well, you tend to run out of things to organize!