It's time for another webcomic boost, guys! Today I want to tell you about Monster Pop!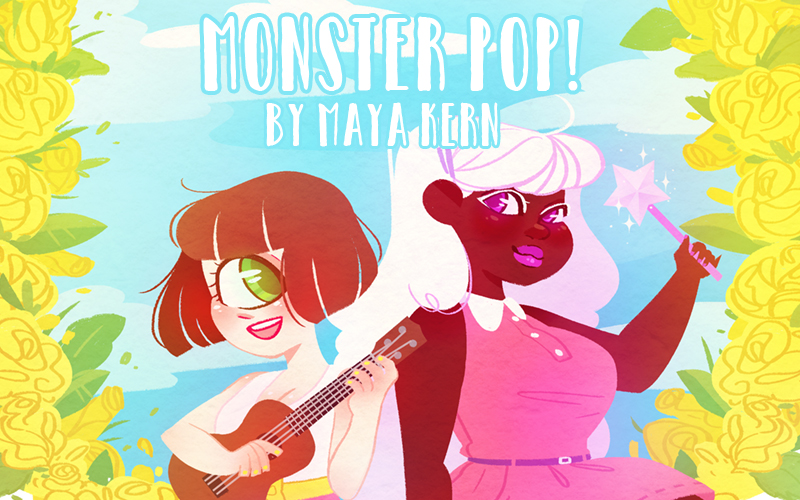 Look at that art style! How cute is that!? I'll be honest; the art style was the only reason I started reading this comic when I first joined Tapastic. But it was a good choice because it's got a great character gallery and good storylines and scripting as well as being adorable. The story is about an alternative Earth where "monsters" and humans live alongside each other, and deals with issues caused by this coexistence as well as the personal lives of the characters. I really enjoy it!
Monster Pop! is written and illustrated by Maya Kern, a US cartoonist who, according to my internet sleuthing, identifies as a queer lady. By the way, the comic is good for queer characters and even has some background polyamory going on. Yay! Anyway, check out Maya's Patreon, as well as her Storenvy and Inkster sites.
---
Over on Zero, Eight, Love, there's a picture of my kitchen. Because hey, decorated kitchens are a Christmas thing, right?