That's right, in this post I'm gonna show you my current currents! Yay!
In the end of last week I had some lovely worldbuilding session with my friend and eternal geology-consultant Grace. My currents are now awesome-looking! Much better than before. I get so thrilled when I look at them, haha! Here they are: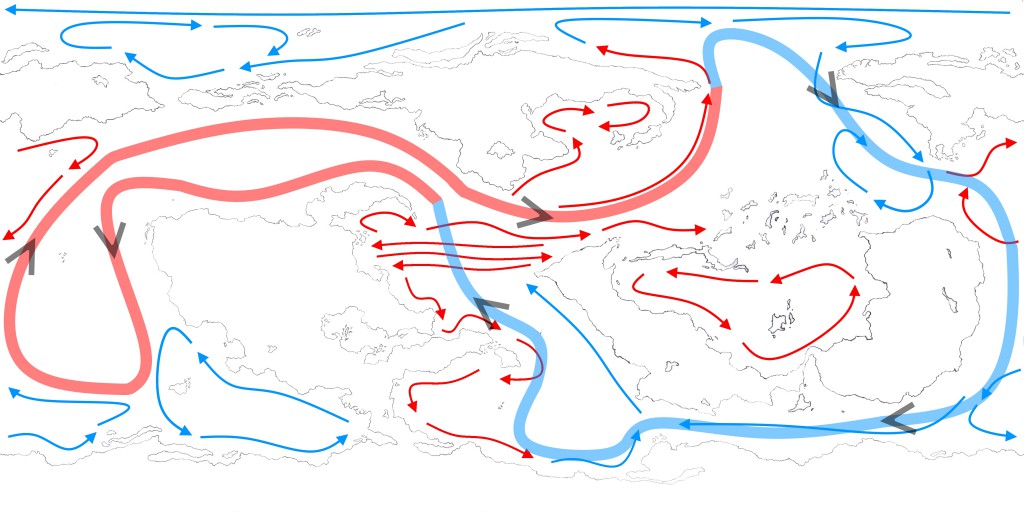 Click for a bigger picture. Doesn't it look pretty? And below is another version with some "this might happen here" stuff drawn on, for my own reference: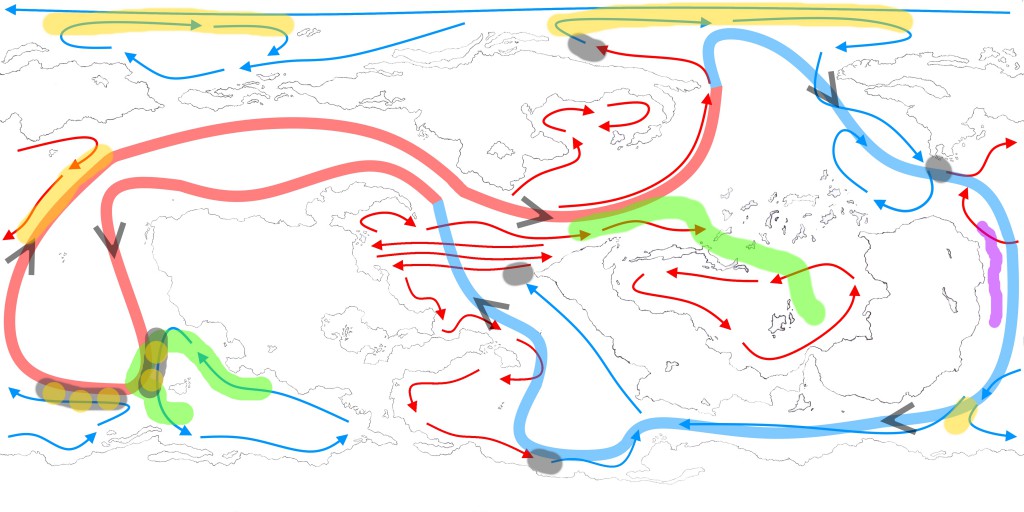 Yellow is potnetial areas for whirlpools, grey is fog and good fishing, green is just a copy of my ocean trenches from my plate techtonics map and purple is the Erziyye's take on the Great Barrier Reef. Yay again!
Next on my list is mountains, then winds. But, right now I'm mostly focusing no worldbuilding for my NaNo project. Once I've gotten my NaNo flow going, I'll get back to Erziyye during my worldbuilding sessions.
And now, I believe it's time for bed!