Today I have something a bit different for #Adventboost. Monsterhearts is a tabletop RPG. Ever wanted to pretend you were Buffy? Or the MC in a YA paranormal romance novel? Then this is the RPG for you! To save us all from my awful pitching skills, here's the official description from the game's second edition's Kickstarter page:
By the time they hit adolescence, most people have gotten over their fear of the dark. They spend their midnight hour on gushy phone calls, diary ramblings, and wet dreams. They fall asleep peacefully, assured that the shadows hold no monsters.  
But the shadows do hold monsters. You know because you're one of them. Wickedness dwells within your heart, hunger courses through your veins. High school weighs on you and teen drama puts you on edge, but you have power. What do you do next?  
Basically, you get to play as a teenage monster (with a choice of vampire, werewolves, ghosts, and many more) battling horror and intrigue and… pimples? Possibly. There's a big focus on relationships, group dynamics, the power people can (intentionally and unintentionally) have over one another. It's also very intentionally queer (which, yay!). It's very melodramatic in tone, but in a good way (I say as someone who's generally not big on melodrama).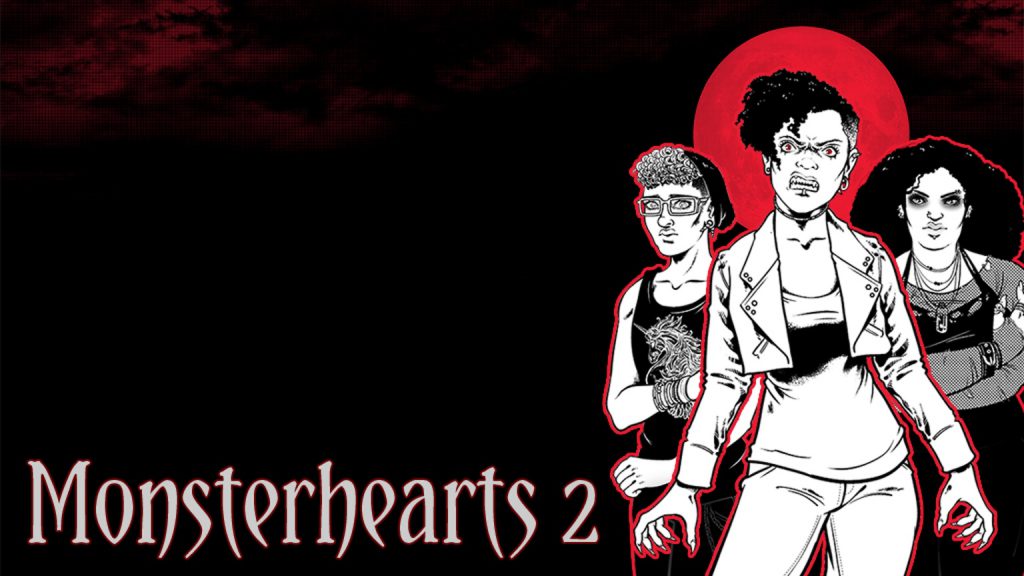 I haven't played this game myself yet, because I only really found out about it… like, today. Rather, I heard about it last week and decided to look it up properly today and dang! I have watched about 6 hours of people playing it on YouTube this afternoon/evening and it's so good! I really want to play in a one-shot or something during the winter hols, but I don't know if I'll have time. I might wait until the second edition, which just had what appears to have been a very successful Kickstarter, is out next year to pick it up.
Monsterhearts is created by Avery Alder, a queer trans game creator. It's just one of several games she's made, so you should totally check her website out!
If you wanna watch the game in action, I recommend this Missclicks One-shot and this Roll 20 One-shot. They're both super fun and give a good idea of what the game is like.
---
Check out my regular advent calendar post for the day. It's about glögg.