I don't mention my collection of ball-jointed dolls often here on the blog, but tonight I just have to share a photo of my little polar bear doll (a Fairyland puki event faceplate, in case anyone wants to know). I've had here for over a year, but only just painted her and gosh, she turned out so cute. Here's Metaphora May: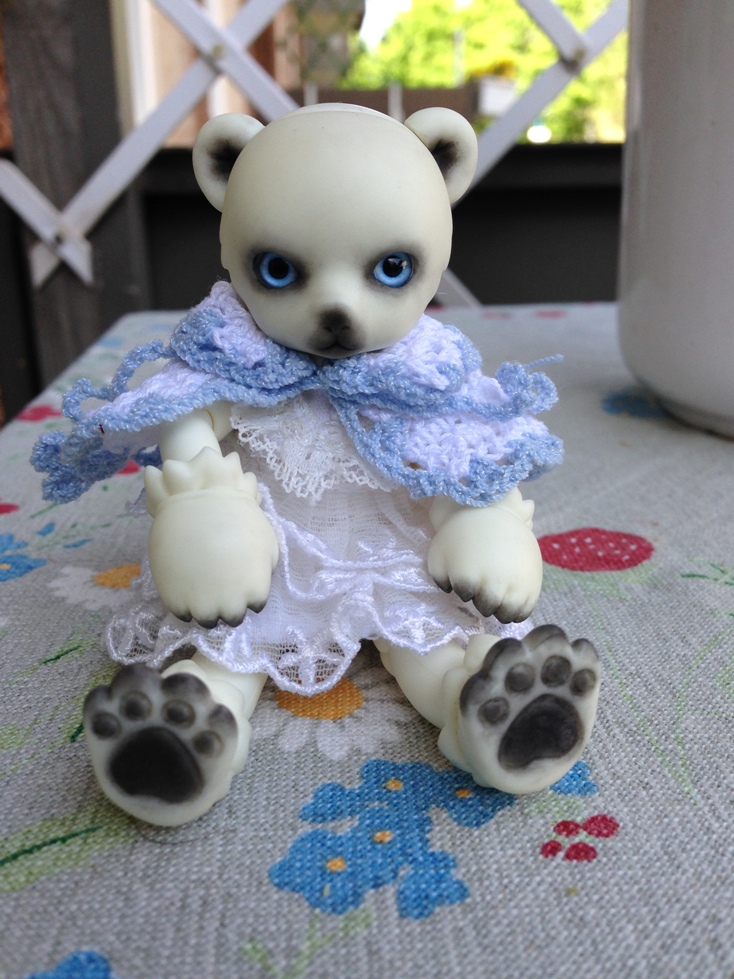 Isn't she just darling? It was really nice to finally do something BJD-y after such a long time, too!
So what have I been up to this week, besides painting polar bears? Well, I have:
Very nervously poked at my fanfiction piece, including obsessing over miniscule details.
Worked a bit on a Patreon short, but not finished it, sadly.
Done another roleplay-inspired piece for Flash Fiction Friday.
And in the week to come? The plan is:
More fanfic editing
More Patreon editing
Updating my Patreon profile page
Post for Flash Fiction Friday
Post that news post I was gonna do this week.
Sleepy-time, loves! Take care!