Another day closer to Christmas, another blog post about a lovely book! Today I want to tell you about
Coffee Boy by Austin Chant
Coffee Boy, released last year, is a M/M romance with a trans MC. It was recommended to me when I was looking for a trans-lead romance to read for the Diversity Bingo reading challenge. It's a short and sweet book, only about 100 pages, and it is absolutely lovely.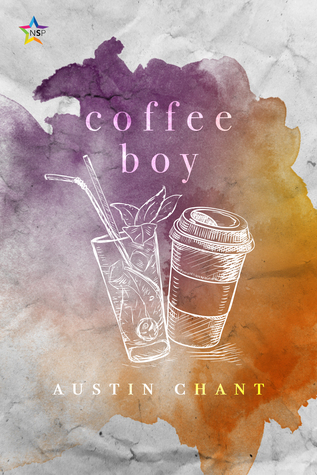 I don't read a ton of romance novels, though that seems to become less true every year. Even so, it's not my primary genre. I've read a lot of M/F and some F/F romance as well as the odd unicorn of polyamorous romance, but Coffee Boy was actually the first M/M romance I've ever read (and about half a year later, remains the only one). And I have to say, it was a lovely introduction to the sub-genre. Coffee Boy is about a young, somewhat disillusioned trans guy who gets an internship working at a political campaign, and starts to fall for the prickly campaign strategist. I'm not sure if it can really be described as an "opposites attract" romances, but it certainly falls into the "unlikely pairing" category. The MC and LI are both great, fleshed-out characters and have really nice chemistry. I would qualify this book as a little bit of a slow burn (though to be honest, I can't remember how much time actually passes in it) but I think the relationship is developed in a way that's both interesting, frustrating (in a good way), realistic and rewarding (for reader and character alike). It's even got a cute cat in it! What else could you want?!
Austin Chant is a trans, queer writer, and I believe Coffee Boy was his debut novel (at least, it's the earliest one I can see on Goodreads). I've also heard brilliant things about his second book, "Peter Darling", which I plan to read… well, who knows when, to be honest, but I plan to read it at some point. You can visit Austin's website here, and follow him on Twitter @austinchanted. And of course, you can buy Coffee Boy on Kindle on Amazon. And you really should!