In lieu of a Worldbuilding Wednesday post, and with it being Christmas Eve (which for us Swedes is the big day of celebration, complete with opening presents and gorging ourselves on deliciousness) tomorrow, tonight I thought I'd bring you a short list of some Christmas media favorites of mine! Without further ado, let's go: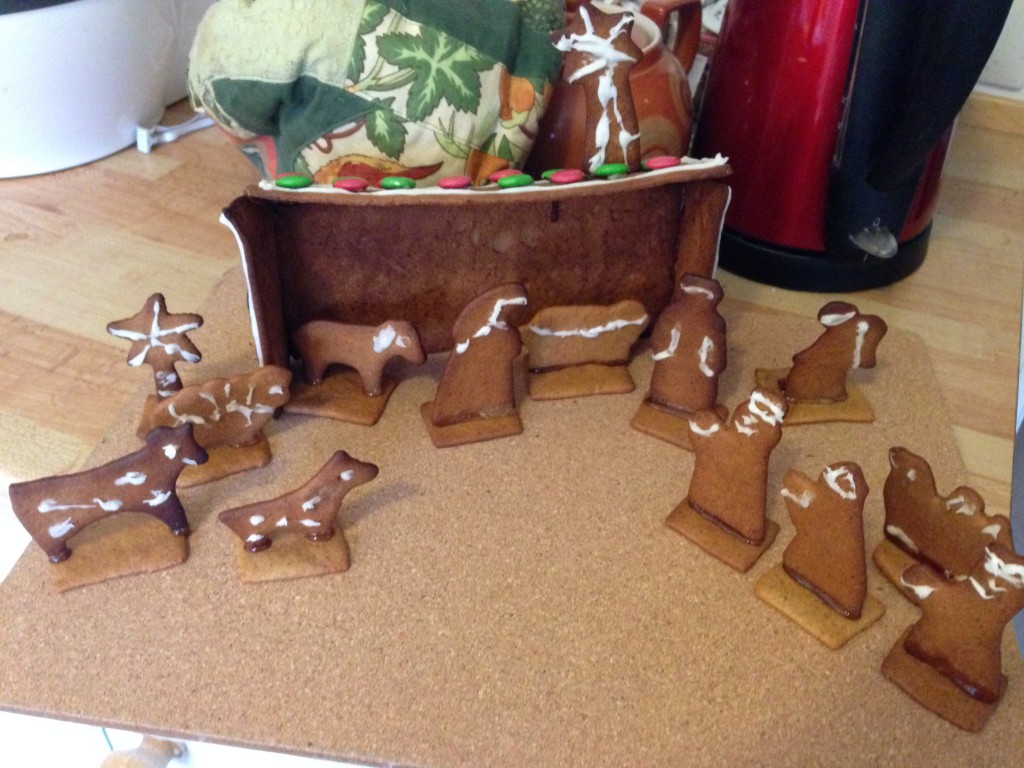 Love, Actually
I feel like most of ya'll have probably seen this movie by now. It's probably my all time favorite rom-com (I'm generally not a big fan of the genre) and I usually watch it once a year around X-mas time. I still haven't seen it this year, but I'll probably watch it in the weekend. One of the big reasons I like this is that instead of one big, epic lovestory (which is sort of the norm in rom-coms) it features a whole bunch of little lovestories. Happy ones, sad ones, funny ones, cute ones, ones that are mostly about sex, and much more. As someone said on my Twitter feed the other day (can't remember who, sorry!), almost no matter what's been going on in your life in the last year, there's always at least one storyline you can relate to. Plus it has a stellar cast, including my long time faves Emma Thompson and Alan Rickman.
Karl-Bertil Jonssons Julafton
Karl-Bertil Jonssons Julafton (literal translation: Karl-Bertil Jonsson's Christmas Eve, but the English title is Christopher's Christmas Mission according to wikipedia) is a Swedish animated short film from '75 about a teenage boy who, while working in the post office on Christmas, decides to pull a Robin Hood by "redistributing" some Christmas presents. It's done by animator and director Per Åhlin and drawn in a very distinct style, and features some brilliant lines such as "I have nurtured a communist at my bosom!". I've actually only seen it a couple of times, since it's usually on while we're opening our Christmas presents, but I might ask for a mid-unwrapping break to watch it tomorrow. It's been a while, and it's only about 25 minutes long.
Midwinter Graces by Tori Amos
I've blogged about this album before, during last year's ThinkKit challenge. It mixes some Christmas classics with some lesser known carols and, if I recall, a couple of original compositions. It has a sort of wintery, vaguely pagan vibe to it that I just adore. I am not ashamed to say it has at times made me cry. You should check it out!
Kan Du Vissla Johanna?
Another Swedish movie. Kan du vissla Johanna? (translation: can you whistle, Johanna?), named after a 30s tune with the same name, is a movie about a young boy who goes to the local old folks home to get a grandfather, as he doesn't have one and is rather jealous of the presents his best friend gets from his grandfather. The story actually has nothing to do with Christmas, in fact it takes place in the summer or spring, but for some reason they always show it on TV on Christmas Eve. It is both heartwarming and heartbreaking at the same time, and the grandfather in question was played by Per Oscarsson, one of our absolute acting treasures! You can actually watch it here on SVT's open archive, though I suspect the link might not work if you're in another country (I'm not sure). Either way, it seems to only have Swedish subtitles. A shame, I do like sharing Swedish stuff with my friends across the globe.
I think that's it! I like to keep these lists short and sweet, and in addition many of those classic Christmas movies that the Anglophone world talk about are ones I haven't seen. Got any tips for ones I should check out? Let me know below!