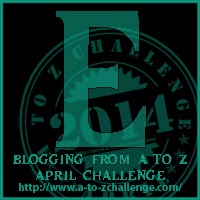 I occasionally write erotica. Just the odd snippet, for fun. It seems that erotica, like a lot of sexual things, are still sort of looked down on by a lot of people and I think that's a shame. I find it to be a fun genre to read (when done well) and a fun, but challenging, genre to write. Sure, there is a lot of crappy erotica that gets published, particularly now that ebooks are so popular, but the same could be said about a lot of other genres that don't have as bad a rep.
I've often thought about what I'd do if I ever wrote erotica that deserved being published. Would I publish it under my own name? Under a pen name? Pen names seem to be common in the genre, and I won't deny that there are many practical reasons to use one. Anonymity, no risk of social backlash or awkward conversations with friends and family. At the same time, it also seems like a hassle to have to write, sell and promote different books under different names. Plus, there's a part of me that feels that if someone is unsettled by reading an erotic story (either because of the genre, or because they know the author), that's their problem and not the author's.
I can't say erotica is that high up on my list of priorities right now, but I haven't ruled out the idea of giving it a more serious attempt one day. If I do, it'll be challenge to decide how to go about it, and whether or not to do it anonymously.
If anyone reading has experience writing erotica, and especially publishing erotica and other types of fiction, I'd love to hear what you have to say about it, and particularly about the pen name vs. real name debate.